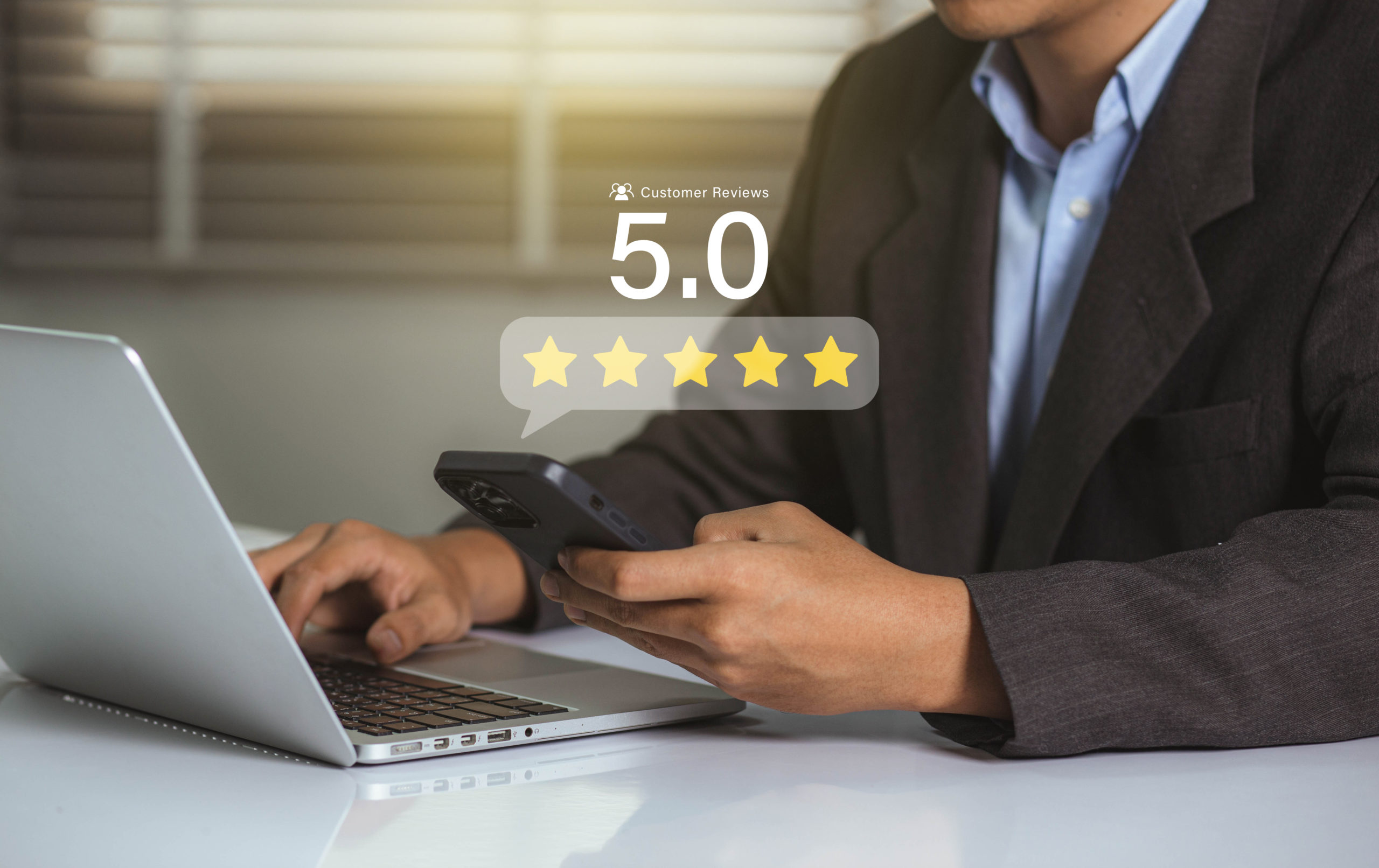 The Power of Google Reviews
The Power of Google Reviews
For dentists and dental practice owners, getting positive online reviews is essential to success. Reviews on Google, in particular, are a powerful tool for improving your visibility in Google search results, building trust with potential patients, and ultimately increasing your practice's revenue.
But how do you ensure you get the reviews you need to make an impact? And how can you get 15 to 25 reviews every week? Blumberg Digital clients are routinely achieving this – and even more – using proven methods that we teach in our programs.
In this article, we'll look at the importance of Google reviews in the dental industry, and discuss some strategies that you can use to get more reviews each week. We'll also look at why Blumberg Digital is the perfect partner to help you build up your review profile.
So, let's get started!
Why Google Reviews Are Important
Dentists need great Google reviews for several reasons.
Visibility:

Reviews help to make your practice more visible. Google's search algorithm favors businesses with a high number of quality reviews, so the more you have, the more likely you are to appear near the top of search results for local dental offices – especially in the all-important "Map Results". This increased visibility can help attract potential clients who search for dentists online.

Trust and Credibility:

84% of people trust online reviews as much as personal recommendations, making it essential for dental practices to have a strong presence and good online reputation to build trust with their target audience.

Social Proof:

This is a powerful psychological factor that influences people's purchasing decisions. Patients are more likely to choose a dental practice with a high number of positive reviews, as it demonstrates that others have had excellent experiences with that practice.

SEO:

Positive reviews also play an important role in improving your SEO rankings – the process of optimizing your website to appear higher in search results on Google. Google views positive reviews as evidence of your expertise, authority and trust (E-A-T), so having lots of them can help you rank higher in search results and make your practice more visible to potential clients. Plus, they can also improve your local SEO rankings by helping you show up in the "local pack results" – the first three businesses that show up when someone searches for a dentist near them or in their specific town.
So now you know why you need these reviews – how can you get them?
Ask for the Review
The first step is to ensure that your team is asking happy patients to leave a review – this should be done at the point of care as well as during follow-up calls. You can also send out targeted emails or text messages requesting reviews from patients who have had a positive experience with your practice.
There are lots of ways to get reviews, but by far the most successful action our clients are using is to create a game with the team in the practice, and get them asking for the review "on the spot" when someone completes a treatment. 
Make it Easy
Always provide a scannable QR code at your front desk that links to websites where patients can leave their reviews. This will help ensure that they don't have to search for the right sites and can quickly find the right place to post a review.
Pro tip – make sure clients are not on your practice's Wifi when doing this, as that can look to the review platforms like all the reviews are coming from the same person, and lead to those reviews being filtered out and not shown.
Make it Rewarding
To get your staff really asking for reviews, it's best to create a "game". Offer gifts and incentives to individuals or the team based on the number of reviews they get. Set goals for each individual or the team, and provide rewards such as Starbucks cards for individuals, or team parties for everyone when they collectively hit a big target like 100 or 200 reviews.
This will help motivate your staff and encourage them to reach their goals, and these games create a huge value relative to their cost, when compared with other marketing or advertising strategies.
Follow Up
It's also important to follow up with people who have left reviews. Thank those who have left positive reviews, and respond to any critical reviews in a timely manner. Responding to customer feedback shows that you care about your patients' experiences and demonstrates that you are open to feedback – both of which can help increase trust with potential patients.
Plus, responding quickly and consistently to online reviews is a powerful signal to Google and other review platforms that you are a business that engages with its customers. This is rewarded with better rankings and more traffic to your website and online profiles.
Blumberg Digital can help you craft effective responses to both positive and negative reviews and provide guidance on how to handle difficult situations.
Summing It Up
Google reviews are essential for dentists and dental practice owners. They can help increase visibility, build trust with potential patients, improve SEO rankings, and ultimately lead to higher revenue. But getting the reviews you need is no easy task – it requires a strategic approach that includes asking for reviews, making it easy for patients to leave them, rewarding staff for their efforts, following up with customers, and responding quickly to all reviews.
Let's Go!
Are you ready to get more Google reviews for your practice? Blumberg Digital is the perfect partner to help you increase your online reviews, leading to better search engine rankings and more new patients coming through your door. We can help you plan and execute communication campaigns to encourage people to leave a review, as well as craft effective responses to both positive and negative reviews.
Contact us today to learn more about how we can help strengthen your online reviews!